Embark on an extraordinary adventure with the 7-in-1 Rainforest and Chocolate Tour, a journey that promises a perfect blend of cultural discovery, natural beauty, and culinary delights. As you depart from the pier, prepare to be transported to one of Costa Rica's most enchanting locales.
Your voyage begins along a picturesque road, a lush path that winds its way through the heart of Costa Rica. Seated comfortably in a van, you'll enjoy approximately an hour of scenic beauty, passing by banana plantations and cocoa groves, all while savoring breathtaking views of the ocean as it stretches out alongside your route.

Your first and foremost destination is Cocoa Trails, a truly remarkable place where you'll embark on an immersive experience filled with learning, exploration, tasting, and pure enjoyment. The journey commences at the Indigenous Museum, offering you a glimpse into the rich native culture of the area. Here, you'll also discover the secrets of medicinal plants and herbs, traditional remedies that have been passed down through generations.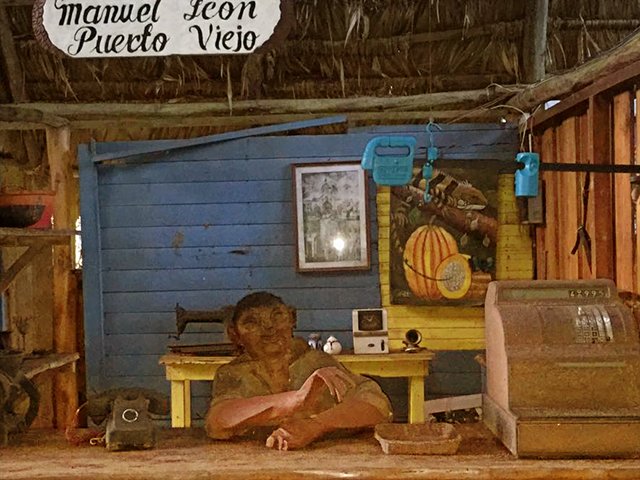 Continuing your adventure, you'll step into the fascinating world of banana plantations, guided by our knowledgeable expert who will unravel the history that transformed the wild Caribbean region into Central America's first banana plantations. Learn about the introduction of train tracks and the arrival of the Jamaican Afro-Caribbean population, both of which played pivotal roles in shaping the region's history.
But the true highlight awaits – the world of chocolate! At this juncture, you'll delve into the intricate journey of this beloved treat. From the towering rainforest trees to the rich, red cocoa pods adorning their bark, you'll gain a profound understanding of chocolate's evolution, from harvest to processing. Witness the original cocoa-making process with antique tools and savor the classical taste of the very first chocolates.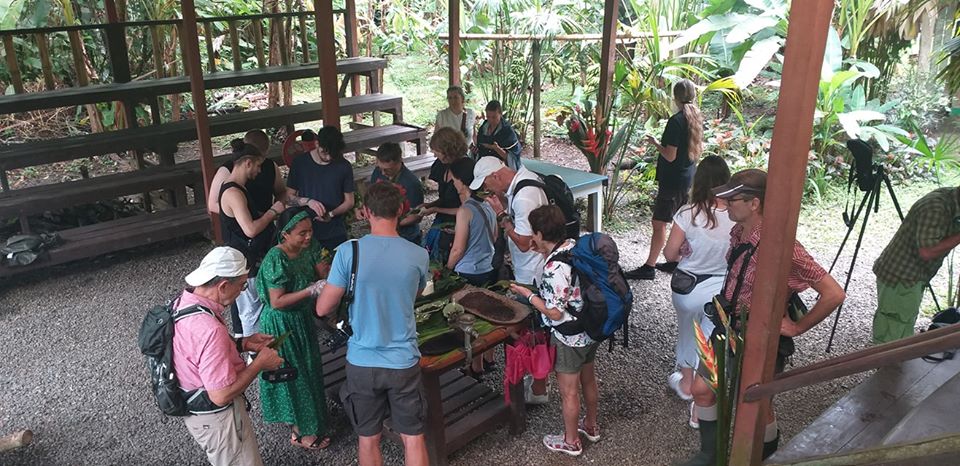 Once this delightful part of your journey concludes, you'll rejoin our transportation and set forth to Cahuita National Park, where you'll embark on a nature walk that will forever linger in your memories. This experience promises not only the allure of pristine white sandy beaches and inviting turquoise waters but also a remarkable encounter with an abundance of wildlife. Your local guide, an expert in the region's biodiversity, will point out monkeys, birds, snakes, iguanas, and more, making this walk an absolute delight for nature enthusiasts.
Cahuita encapsulates the essence of "pura vida," the pure life that has made Costa Rica famous, and remains an undiscovered gem, just waiting to be explored. Here, you'll have ample time to relax on the tranquil beach, take a refreshing dip in the inviting ocean, or embark on a solo exploration, all while keeping a keen eye out for more captivating wildlife.
After relishing the pleasures of a well-deserved vacation, your journey continues to one of the South Caribbean's finest restaurants, renowned for its delectable coconut-infused dishes that tantalize the taste buds.
As you begin your return journey to Limon, a delightful stop awaits at a local fruit stand, where you'll savor an array of exotic tropical fruits, each bursting with flavors unique to this vibrant region.
To conclude this remarkable adventure, enjoy a sightseeing tour of Limon, a bustling city that hosts Costa Rica's most significant commercial ports. It's a fitting conclusion to a day filled with exploration, nature, culture, and the true essence of Costa Rican life.
In every step of this incredible journey, the 7-in-1 Rainforest and Chocolate Tour invites you to immerse yourself in the beauty, culture, and flavors of Costa Rica, ensuring memories that will last a lifetime.
Footwear: Hiking shoes or tennis shoes are recommended for muddy and insect-prone areas.

Clothing: Wear shorts and skirts for the warm climate, but bring a light jacket for the air-conditioned bus.

Protection: Don't forget insect repellent and sunscreen to shield against mosquitoes and tropical sunrays.

Beach Essentials: Pack a swimsuit and towel for your beach visit.

Photography: Bring a camera with ample memory for capturing memories.

Rain Gear: Consider bringing a rain jacket or rain poncho for unexpected showers.

Optics: Binoculars are highly recommended for spotting wildlife in the canopy.
Luxurious Transportation
Bilingual Specialized Tour Guide
Entrance fee to the Cocoa Trails, indigenous museum, chocolate museum
Cahuita National Park Entrance Fee
Local Caribbean Lunch
Fruit Stand Samples
Limon Sightseeing Tour