You know the drill as a traveler, we start thinking of places to visit, imagine the ways to get there and all the planning that comes with it.
Then, we start looking for flights or any other mean of transportation that facilitated us getting to our destination, we start looking places to visit in the country, hotspots, highlights, and well, some tips. And there where this article enters to the panorama. So, what tips can we give, so you visit our country is a pleasured as it gets? Well, you can start in number one;
Well, thatís a question. There are lots of means of transportation, and lots of ways of getting to the same place, itís just a matter of which one you want to choose. Costa Rica, itís a small but rich land in Central America, with rain, sun, and beautiful landscapes, you can move from one coast to the other in one day, and if you are lucky enough visit a volcano in between. So, we here present you some of the ways you can do this:
Public bus: This may be the cheaper way to them all and efficient also. There are routes to practically everywhere, they are cheap, comfortable and some spectacular places are just at one or two hours from the capital. All you have to do is ask any to, no worries, we are charismatic, empathic and we love to help.
UBER: It came to Costa Rica in 2016, and it has resulted in a massive amount customers using it. It is practical, cheaper, and will take you anywhere you Also, all you need to do is to download and app, and you can buy a cheap mobile 3G or 4G card, and you are ready to go.
Taxi: There are taxis basically everywhere, you can arrive at any of your locations, and most likely you will be able to call a cab to pick you up. And lots of them accept credit card.
Rent a car: You can also rent a car and adventure in one of the most beautiful countries on earth, stopping when you want, eating whenever you like, and well, going to the bathroom if you choose to do so
Plane: When you get to Costa Rica, you can choose where to get, Costa Rica has 7 provinces, and you can get a plane to Limon, Puntarenas, and Guanacaste, where the beaches are.
Travel agency: Also, you can always contact us, we provide transportation service, as well as some amazing tours, like the 8 in 1, where you will visit some of the highlights in the country. You can click here to know what is all about!†
Read also:†16 Things You Might Not Know About Costa Rica
How to tip?
This always matters you know? We travelers, never know is a culture of a country or the economics allow us to tip, well in Costa Rica tips are widely accepted, and most likely people will provide an excellent service because of the tourist attraction that it is, this normally waits for a reward. So, here are some tips on how to tip in Costa Rica: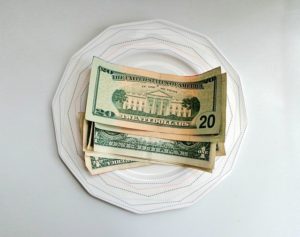 Tour guide: A guide is the best inversion that you can do they know mostly everything to know about the country, they have train eyes and the memory of an elephant, is impressive how much they know and how much they can help. So, when you finish you marvelous tour with one of them, we recommend leaving a tip of around $10 to $15 per person.
At the hotel: Normally you get room services, a maid and even the receptionist will be able to help you with some quick hints of the area, we recommend to give between $2 to $5 for each one of them
Coins or paper: Have you heard the phrase; a tip that sound is not a classy tip? Well, totally true. Itís always good to give money that doesnít sound, it will be better received and easier to exchange.
Shuttles and Transfers: This one is tricky, it depends on the distance. Normally you can give between $2 to $3, but is you are making a long trip (more than 3-4 hours) we recommend at least $5 because the driver will leave you at the hotel and then he or she must come back to the original place.
This is just the first edition of this article, and there are more to come, we recommend you to review them and if you need any assistance or advice, you are well come to send us an email to; info@giotours.com or go to our contact page to the following link; click here.